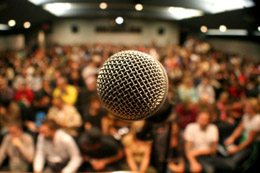 CONTACT:
Macon County NC Government
5 West Main Street
Franklin, NC 28734
Phone: (828) 349-2000
---

MACON COUNTY BOARD OF COMMISSIONERS

Click This link for the
Schedule of Regular Meetings
---
MACON COUNTY SURPLUS REAL PROPERTY FOR SALE
---
Macon County Tax Department

PURPOSED 2015 Macon Schedule of Values

Click this link to View / Save the Document.
---
---
Three-year Update
to the Solid Waste Management Plan for
Macon County,
Town of Franklin
and Town of Highlands
---
---

Congressman Mark Meadows'
Macon County Office Hours.

Date/Time: By Appointment Only

A staffer will be on hand to assist constituents with any federal agency, such as the VA, Social Security, IRS, USFS, passport expediting, etc.

Location:
Macon County Courthouse,
5 West Main Street, Franklin, NC.
Room 332 - 828-349-2602

---
---


Public Notices & Announcements
---
At their regular meeting on Tuesday, January 9, 2018, the members of the Macon County Board of Commissioners voted unanimously to recess that meeting until Friday, February 9, 2018 at 12 p.m. in the commission boardroom on the third floor of the Macon County Courthouse, 5 West Main Street, Franklin, NC. The primary purpose of the meeting will be to hold the annual mid-year review and budget kickoff work session, and for any other business that may come before the board.

Mike Decker Deputy Clerk to the Board
---
REQUEST FOR QUOTE
2017 LOW-FLOOR ACCESSIBLE MINIVAN
Macon County Transit, a department of Macon County government is soliciting quotes for one (1) 2017 or newer Low-floor Accessible Minivan with Side Entry Ramp. This vehicle is being purchased with funds made available through grants from federal and state sources; federal and state special conditions and requirements will apply.

Qualified quotes will be evaluated and acceptance may be made of the lowest and best qualified quote most advantageous to Macon County Transit as determined upon consideration of such factors as: price offered; quality of item offered; general reputation and performance capabilities of offeror; substantial conformity with specifications/other conditions set forth in the quote; compliance to federal requirements and certifications as applicable; suitability of articles for the intended use; related services needed; date of delivery and performance; and such other factors deemed by the Transit System and the County to be pertinent.

Quotes must include company name, address, phone number and contact person; completed Debarment, Bus Testing, and E-Verify Certifications need to be completed and submitted with the quote. Base price for the quote should include everything listed in the specification; only options should be listed separately and may be added to the base price upon award.

All vendors wishing to submit a quote must request a complete packet, including specifications, and federal requirements from Macon County Transit. Kim Angel, Transit Director, can be contacted at (828)-349-2222 or by emailing kangel@maconnc.org to request a Low-Floor Accessible Minivan Packet.

Macon County Transit and Macon County are equal opportunity employers. Disadvantaged Business Enterprises (DBE) will be afforded full opportunity to submit a quote. DBE Contractors must be certified and registered on the NCDOT Directory: https://www.ebs.nc.gov/VendorDirectory/default.html

Forward the requested information electronically by e-mail to Kim Angel, Transit Director at kangel@maconnc.org the Subject Line should read "LOW-FLOOR ACCESSIBLE MINIVAN QUOTE" OR in an envelope marked "LOW-FLOOR ACCESSIBLE MINIVAN QUOTE" to:

Ms. Kim Angel, Transit Director
Macon County Transit
36 Pannell Lane
Franklin, NC 28734

Quotes must be received by 5:00 pm on January 8th, 2018

Macon County Transit and Macon County reserve the right to accept or reject any or all quotes, to waive minor technicalities and informalities, and to make an award deemed in its own best interest.
---

The document is available here in Adobe PDF format
---
Mapping Department Procedure Changes
---
The following documents cover two Mapping Department procedure changes to be made effective 12/01/2017. The procedures are being changed for recombination / merging of parcels and division of property for financing purposes.

The purpose of these changes are to protect the integrity of the county cadastre and to be consistent in the way property is divided in the county.

These documents will be made available for download here and in the GIS Mapping, Download, Forms section of the Macon County website.

Financing Split Procedure

Recombination Procedure

---
---
---
---