Medicaid is changing in North Carolina.
Cick this video link to learn more about NC Medicaid Managed Care.
For more information, visit ncmedicaidplans.gov
---
Adverse Weather Information - Full PDF document here
---
At their regular meeting on Tuesday, July 9, 2019, the members of the Macon County Board of Commissioners commenced a public hearing to receive input on a telecommunication tower application from Faulk and Foster Real Estate on behalf of Verizon Wireless for a 175-foot monopole tower that is proposed for a site at 575 CR Cabe Road in Franklin, NC.

Following the reception of comments, the board members voted unanimously to continue that hearing until Tuesday, August 13, 2019 at 6 p.m. in the commission boardroom on the third floor of the Macon County Courthouse, 5 West Main Street, Franklin, NC. The public is invited to attend the hearing and to comment on the application.

For further information, please contact the Macon County Department of Planning, Permitting and Development at (828) 349-2518 or (828) 349-2170.

Mike Decker
Deputy Clerk to the Board

---
Macon County Transit/MCT will be hosting a pre-bid meeting for construction to the MCT vehicle parking lot. The bid will be for contractors capable of applying bituminous (chip and seal) surfacing that will meet NCDOT specifications.

The meeting will be held Thursday August 15th at 3:00 p.m. at the facility located at 36 Pannell Ln. Franklin, N.C. 28734. A representative from NCDOT will be onsite to answer questions regarding the specifications.

This project will be funded in part with federal funds. All bidders will be required to comply with federal certifications and standards. The request for quote will be issued one week following the meeting.
---

Complete document is available here in Adobe PDF format
---

Complete document is available here in Adobe PDF format
---

Complete document is available here in Adobe PDF format
---

Complete document is available here in Adobe PDF format
---

Complete document is available here in Adobe PDF format
---

Complete document is available here in Adobe PDF format
---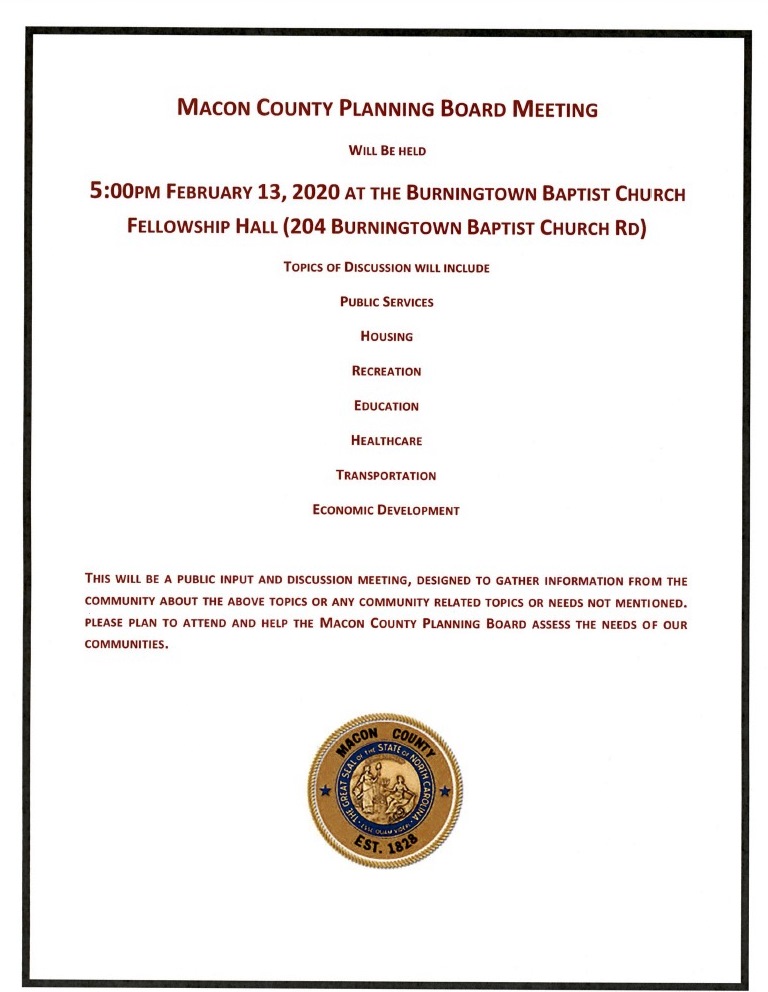 ---
Mapping Department Procedure Changes