Macon County • Citizen Resources
COMMUNITY HEALTH RESOURCES (link)
A listing of Community Health Services & resources including contact information for support groups, emengency assistance, home delivery meals, language assistance, Physical Therapy, respite care, etc.
Building Inspections
This office does next-day inspections. If you call in for inspections by 4:30 one day, it will occur on the following day. The exception is the Nantahala area, where inspections are done on Tuesdays and Thursdays. Inspections are done between the hours of 8:00am-5:00pm. Call (828) 349-2073. » MORE
CodeRed Sign-Up
You can be automatically notified in the event of an emergency situation in Macon County as well as other critical community alerts when you sign-up for Code Red. Examples include: evacuation notices, bio-terrorism alerts, boil water notices, and missing child reports. » SIGN UP HERE

Community Gardens
The Macon County Community Garden project is ideal for individuals who live in apartments or homes that don't provide enough space for personal gardens. Each spring, residents can rent a 20 foot by 25 foot plot of land to grow your own vegetables. Each plot is pre-tilled and limed before the gardening season. You simply supply your own seed, transplants, fertilizer, tools etc. There is a small annual fee for the plot and a portion of your crop must be donated to Macon County CareNet to help feed those less fortunate in our community. To learn more call (828) 349-2159. The Macon County Community Garden Project is a partnership of Macon County, NC Cooperative Extension and Macon County CareNet.
A single point of access for information and assistance on services offered in the county. The CRC serves young adults, families, people with disabilities and the older adult. Consumer-focused staff will provide an unbiased source of information and options, allowing the individual to choose from a wide range of programs. The CRC is  located at Senior Services, 108 Wayah Street, and is open Monday through Friday, 8-5. Contact CRC at (828) 349-0211. Services are available to people of all ages.
Cooperative Extension
Macon County Center of the North Carolina Cooperative Extension gives our county's residents easy access to the resources and expertise of NC State University and NC A&T State University. Through educational programs, publications, and events, Cooperative Extension agents deliver unbiased, research-based information to Macon County citizens. We can answer your questions on a wide array of topics. To find out how we can help you, browse our site or call (828) 349-2046.
Driver's License, License Plates & Vehicle Registration
To obtain or renew a North Carolina Driver's License visit the Macon County location of the DMV License examinger at: 185 Industrial Park Road, Franklin, NC 28734 or call (828) 524-3592 for more information. Click here for directions.

The office to obtain or renew your North Carolina License Plate for motor vehicle registration is located at 118 Depot Street, Franklin, NC 28734 or call the office at (828) 369-8165. Click here for directions.

Additional information can be found here at the NC Division of Motor Vehicles website.
Fire Inspections
These inspections are performed by the Macon County Fire Marshal's Office, a division of the Macon County Emergency Services Office. Macon County does have a fire prevention ordinance enforceable by civil and criminal penalties. For information call the Fire Inspectors Office at (828) 349-2068 or email the Fire Inspector, Jimmy Teem.
Gun Permits
Macon County has two types of gun permits for it's citizens: Permit to Purchase a Handgun and a Concealed (Handgun) Permit. Click on either title to be taken to instructions on how to apply.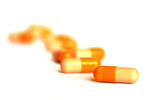 Macon County Prescription Discount Card
This card is now available to ALL COUNTY RESIDENTS. To participate:

Call toll free 1-877-321-2652 or visit their website by clicking here.


Prescription Discount Cards are available at:

Macon County Public Library-Franklin, Highlands and Nantahala
Macon County Senior Services
Macon County Social Services-Franklin, Highlands-4th Wednesday of month and Nantahala-2nd Friday of every other month
Medication Assistance Program
Community Care Clinic, Highlands
Angel Medical Center
Highlands Cashiers Hospital
Public Library
The Macon County Public Library counts nearly 22,000 people as registered users. While books remain the heart of the library's holdings, the 62,000-volume collection also includes less traditional materials, such as books on tape and all the videos designated by the American Film Institute as the One Hundred Greatest Movies.

You can support the Macon County Library by visiting the Friends of the Library Bookstore located in the Shops at Riverwalk on Highlands Road. Purchase books, magazines and more or donate to support the Macon County Public Library.

Directions: Turn onto Siler Road at the McDonald's intersection U.S. 441 South of Franklin.