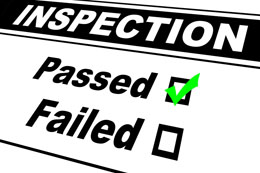 CONTACT:

Department of Planning
&
Department of Code Enforcement
Human Services Building
1834 Lakeside Dr.
Franklin, NC 28734
Planning(828) 349-2073
Code Enforcement (828) 349-2072
Office Hours: 8:00am - 5:00pm

---
RESOURCES:
Inspections:
Environmental Services:
Municipalities:
Utilities:
Macon County • Department of Planning & Department of Code Enforcement

Building Inspections Section
(828) 349-2072 or (828) 349-2073
This office does next-day inspections. If you call in for inspections by 4:30 one day, it will occur on the following day. The exception is the Nantahala area, where inspections are done on Tuesdays and Thursdays. Inspections are done between the hours of 8:00am-5:00pm.
Mission Statement

To provide a cost effective, professional level of service designed to assure the adequate protection of the health and safety of the citizens of Macon County through assertive enforcement of the various State Building, Electrical, Plumbing and Mechanical Codes and local Zoning Ordinances.
---
General Information

The Macon County Building Inspection Office is authorized by the North Carolina General Statutes to enforce the North Carolina State Building Code.

The primary function of the office is to ensure the health, safety and welfare of the public.

This office: receives applications for building permits (including accessory buildings), electrical permits, mechanical permits (heating and air conditioning, wood burning stoves), plumbing permits and sign permits; reviews plans, issues permits for construction activities; conducts building inspections of construction in progress; and issues Certificates of Occupancy.

The Office can provide information on Manufactured Homes, Family Care Homes, Day Care Facilities, Demolition, etc.
The administrative office is located in the Human Services Building at 1834 Lakeside Drive, Franklin, NC 28734 For more information, call the Building Inspections Office at
(828) 349-2072 or (828) 349-2073, Monday-Friday between the hours of 8:00 am and 5:00 pm.
---
DIRECTORY OF MACON COUNTY BUILDING INSPECTIONS OFFICE
| | | | |
| --- | --- | --- | --- |
| Bobby | Bishop | (828) 349-2174 | Director/Chief Offical |
| David | Enloe | (828) 371-1392 | Inspector |
| Robert | Crisp | (828) 371-1395 | Inspector |
| Brian | Asher | (828) 349-2172 | Inspector |
---
DIRECTIONS:
Turn North from Business 441 (East Main St) onto Lake Emory Road
Turn Left onto Lakeside Drive
Turn into Health Department Entrance
Drive around left side of building until you reach the back corner entrance
Door reads "CODE ENFORCEMENT"
Enter here.