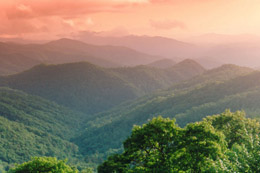 CONTACT:

Department of Planning
& Department of Code Enforcement
Human Services Building
1834 Lakeside Dr.
Franklin, NC 28734
Planning(828) 349-2073
Code Enforcement (828) 349-2072
Office Hours: 8:00am - 5:00pm

---
Monthly Meetings

On November 21st the Planning Board voted to move their regular meeting time to the 2nd Thursday of the month 5pm.

All meetings are held at the Environmental Resource Center, located at 1624 Lakeside Drive.

Meetings begin at 5:00 pm. All members of the public are invited to attend.



Board Meeting Minutes
---
2019 Comprehensive Plan
Final as approved
---
Macon County • Planning Board Info & Meeting Minutes

Planning Section


---

Planning Board
Planning Board Mission Statement

To develop and advocate public policy and procedure to preserve the integrity of our mountain heritage, the beauty and tranquility of our communities, as well as our natural environment for the benefit of current populations as well as future generations while sustaining economic vitality and the social welfare of our citizens.

The Macon County Planning Board shall be governed by the North Carolina General Statutes having been established under Chapter 153A, Section 321 of said statues, and other general and specific state laws relating to planning in Macon County, as well by the Macon County Ordinance through which this Board was created, signed by the Macon County Board of Commissioners on March 27, 1972 and amended on January 5, 2004.
Monthly Meetings:
To request minutes from Planning Board Meetings, email Joe Allen, County Planner. jallen@maconnc.org

General Powers and Duties:

Make studies of the County and surrounding areas.
Determine objectives to be sought in the development of the study area.
Prepare and adopt plans for achieving these objectives.
Develop and recommend policies, ordinances, administrative procedures, and other means for carrying out plans in a coordinated and efficient manner.
Advise the Board of Commissioners concerning the use and amendment of means for carrying out plans.
Exercise any functions in the administration and enforcement of various means for carrying out plans that the Board of Commissioners may direct.
Perform any other related duties that the Board of Commissioners may direct.
---
Macon County Planning Board Members 2022

Aaron Garrett - Chairman
390 Hurst Circle,Franklin NC 28734
O: 828-421-4919
aaron@garrettlandsurveying.com
1st Term Expires: 12/13/2022


---

Glen Hedden - Vice Chairman
308 Brendle Rd, Franklin, NC 28734
O: 828-526-6032
g.hedden@gmail.com.org
1st Term Expires: 3/9/2024


---

Kathy Tinsley
15 Valley Ln, Franklin NC 28734
O: 828-349-0871
ktinsley@martinandslagle.com
2nd Term Expires: 11/12/2022

---

Ben Ledford
4675 Clarks Chapel Rd, Franklin NC 28734
M: 828 421-7331
ben@blalockmeat.com
1st Term Expires: 3/10/2023


---

Betty Waldroop
12660 Murphy Hwy,Franklin NC 28734
O: 828 - 524-8116
ewaldroop@gmail.com
2nd Team Expires: 11/12/2022


---

Jean Owen
196 Woodcastle Ln, Franklin NC 28734
O: 828-349-4600
jeanowen25@gmail.com
1st Term Expires: 10/8/2022


---

Carroll Poindexter
120 Ivy Rd Franklin NC 28734
(828) 524-6751
(828) 342-7108
poinent@yahoo.com
2nd Term Expires: 3/10/2024



---

Justin Setser (TOF)
95 E Main St, Franklin NC 28734
M: (828) 524-5216
jsetser@franklinnc.com


---

Mark Berry
PO Box 1533, Franklin NC 28744
M: (828) 371-2202
markberry1987@gmail.com.com
1st Term Expires: 10/8/2022


---

Michael Mathis
PO Box 460, Highlands NC 28741
O: (828) 526-2118 Ext 1103
michael.mathis@highlandsnc.org


---

Dr. Mickey Henson
54 Lavona Joy Circle, Franklin , NC 28734
(828) 506 - 6325
mickey.b.henson@gmail.com
Term Expires: 09/10/2022

---

Joe Allen - County Planner
1834 Lakeside Drive Franklin, NC 28734
O: (828) 349-2518
jallen@maconnc.org



---


Tina Wiggins- Assistant to the Clerk
1834 Lakeside Dr., Franklin, NC 28734
O:(828)349-2073
twiggins@maconnc.org


---