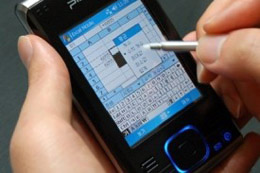 CONTACT:
Macon County NC Government
5 West Main Street
Franklin, NC 28734
Phone: (828) 349-2000
Macon County Board of Commissioners
Regular Meeting Schedule
Following is the schedule of the 2016 board meetings and the due date for agenda items. Remember, any agenda item that is not received by the due date will require an oral request made to the Board at the beginning of the meeting requesting addition to the agenda included with an explanation as to why the item was not on time.

Please share this schedule with all employees who submit agenda items. Items may be submitted electronically to Mike Decker. Be advised that the Board may review and revise this schedule at any time.
Your cooperation is appreciated and if you have questions, please let me know.
Mike Decker
Deputy Clerk to the Board
---
Macon County Board of Commissioners
Regular Meeting Schedule
2016

In 2016, the Macon County Board of Commissioners will hold regular meetings beginning at 6 p.m. on the second Tuesday of each month in the Commission Boardroom, located on the third floor of the Macon County Courthouse, 5 West Main Street, Franklin, NC 28734, as follows:

---
2016 Meeting Date:
6:00p.m.

Agenda Item Due Date:

Tuesday, January 12, 2016

Tuesday, January 5, 2016

Tuesday, February 9, 2016

Tuesday, February 2, 2016

Tuesday, March 8, 2016

Tuesday, March 1, 2016

Tuesday, April 12, 2016

Tuesday, April 5, 2016

Tuesday, May 10, 2016

Tuesday, May 3, 2016

Tuesday, June 14, 2016

Tuesday, June 7, 2016

Tuesday, July 12, 2016

Tuesday, July 5, 2016

Tuesday, August 9, 2016

Tuesday, August 2, 2016

Tuesday, September 13, 2016

Tuesday, September 6, 2016

Tuesday, October 11, 2016

Tuesday, October 4, 2016

Tuesday, November 8, 2016

Tuesday, November 1, 2016

Tuesday, December 13, 2016

Tuesday, December 6, 2016