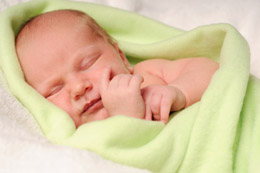 CONTACT:
Macon County Public Safety
Sheriff Robert Holland
Macon County Sheriff
828-349-2152

R. Patrick Betancourt
Director of Social Services
828-349-2240

Warren Cabe
Emergency Services Director
828-349-2558
Macon County Public Safety
Safe Surrender Protocol
A Message to Mothers,
If you're reading this, we know you have a very difficult decision to make. Please click here to be taken to a special page that will provide you more information. Please know that your child will be kept safe and will be well taken care of.
Thank you
---
Safe Surrender of Newborns
In July 2001, the North Carolina General Assembly passes the Safe Surrender or Infant Homicide Prevention Act (G.S. 7B-500) that makes it legal for a parent to surrender an infant less than seven days old to a responsible adult without fear of criminal prosecution. This law is intended to provide a safe alternative to mothers without the necessary resources to care for the child an option to insure the well being of the child. In accordance with this law, Macon County EMS will use the following protocol if an infant is surrendered to an employee or if the infant is found on the property.
The following individuals may take into temporary custody an infant under seven days of age that is voluntarily delivered to the individual by the infant's mother who does not express intent to return for the infant:
Health care provider, as defined under G.S. 90-21.11, who is on duty at a hospital or a local health department.
A law enforcement officer who is on duty or at a police station or sheriff's department.
A social services worker who is on duty or at a local department of social services.
A certified Emergency Medical Services worker who is on duty or at a fire or emergency medical service station.
Any responsible adult.
Guidelines of the Law
Any infant up to seven days old may be given to a responsible adult, legally and anonymously
A baby may be surrendered to "any responsible adult". The law names health care providers, law enforcement officials, social services workers, or emergency medical services professionals. However, any adult who will protect the baby until the authorities are notified may receive the baby.
Any adult who receives the baby must keep it safe and warm and call 911 right away.
* The child will be picked up and taken to the hospital for an evaluation. At this point, a social worker will take responsibility for (custody of?) the child who will be placed in a loving adoptive home as soon as possible.
The mother is NOT required to give any information at all, even her name. No identifying information shall be asked for. However, you'll need to ask if the mother would be willing to complete a brief medical information form to help with the child's medical care. This is another gift that can be given to the child.
When a Baby is Received
Assure that the baby is warm, dry and safe.
Call 911 immediately. EMS will come take the infant and transport to the hospital.
Be comforting to the mother. Offer a place to sit and something to drink. Assure the mother that the baby will be well taken care of and that the she is not and will not be in danger of criminal action. DO NOT be under any circumstances, judgmental.
CONFIDENTIAL HEALTH INFORMATION

Dear Mother,
Thank you for bringing your baby to a safe place. This must have been a very difficult decision for
you to make. We want you to know that your child will be kept safe and will be well taken care of.
WE DO NOT WANT TO KNOW WHO YOU ARE!
You do not have to fill out this form in order to leave your baby in this safe place.
An important gift you can give your baby is information about you and your family's health. The
family that adopts your child will need this information to make sure that the baby gets the best care
possible. The information you give will not be used to find you. If you don't know all of the answers,
that is okay, just fill out as much as you know. This information will only go to the baby's new doctor.
YOUR HEALTH
If you had the baby in the hospital, it is important to follow the instructions they gave you when you left and to see your doctor for follow up visits.
If you did not have your baby in a hospital, you need to be seen by a doctor right away. You can go to the emergency room or call your private physician to have them check you.
It is especially important to be seen right away if you are having severe pain, fever, chills, trouble breathing, bad smelling discharge, severe headache or excessive bleeding.
It is normal for a woman to go through many different emotions after giving birth. You may need someone to talk to about your feelings to help you through the next few months. Counselors are available in Macon County who can help you. Your doctor may know a counselor to refer you too.