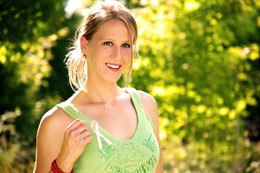 CONTACT:
Macon County Public Health Center
1830 Lakeside Drive
Franklin, NC 28734
Phone: (828) 349-2081
Franklin or Highlands
Fax: (828) 524-6154
Kathy McGaha, MS, Director

Macon County Public Health
Women's Services
Breast & Cervical Cancer Control and Wise Woman
Free or low cost mammograms, pap smears, clinical breast exams, and nutrition education are provided for eligible women. Please call the health center to determine eligibility or to schedule an appointment.

Also available is risk reduction education for women at risk for Diabetes, hypertension, obesity and stroke.
Family Planning
For men and women of childbearing age. Services include annual exams, birth control supplies and pregnancy tests. Counseling on male and female sterilization is also available. Appointments are necessary and all records are confidential. Fees are based on income.
Pregnancy Care Management

This service provides comprehensive, evidence-based, coordinated maternity care with a goal of improving birth outcomes. This service is available for Medicaid eligible women who are at risk for poor birth outcomes.