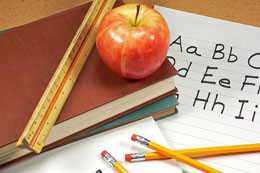 CONTACT:

Macon County Public Health Center
1830 Lakeside Drive
Franklin, NC 28734

Phone: (828) 349-2081
Franklin or Highlands

Fax: (828) 524-6154

Kathy McGaha, MS, Director

Macon County Public Health
School Health

---
---
Macon County School Nurse Program
Macon County Public Health provides school health services to all public schools and include care for acute illness, case management, development of care plans, medication and immunization reviews, support for communicable disease control, and promotion of staff wellness. All school nurses are RNs holding a BSN and National Certification in School Nursing.

Macon County Schools Medication Policy
---
Voices of Meningitis
Watch true stories of people who have been affected by meningitis and see how you can help prevent this potentially devastating disease. Visit voicesofmeningitis.org
Garrett's Law (Senate Bill 444)
Senate Bill 444, referred to as "Garrett's Law," was signed by Governor Easley on July 17, 2004. Garrett's Law mandates that at the beginning of every school year, local boards of education shall ensure that schools provide parents and guardians with information about meningococcal meningitis and influenza and their vaccines.
To support this effort, the bill states that the Division of Public Health, Department of Health and Human Services and the Department of Public Instruction shall make available the following sample educational materials that can be provided to parents and guardians. More Information