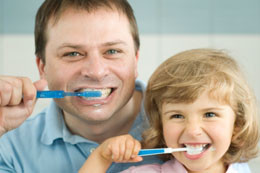 CONTACT:
Macon County Public Health Center
1830 Lakeside Drive
Franklin, NC 28734
Phone: (828) 349-2081
Franklin or Highlands
Fax: (828) 524-6154
Kathy McGaha, MS, Director

Macon County Public Health
Dental Health
Children's Dental Health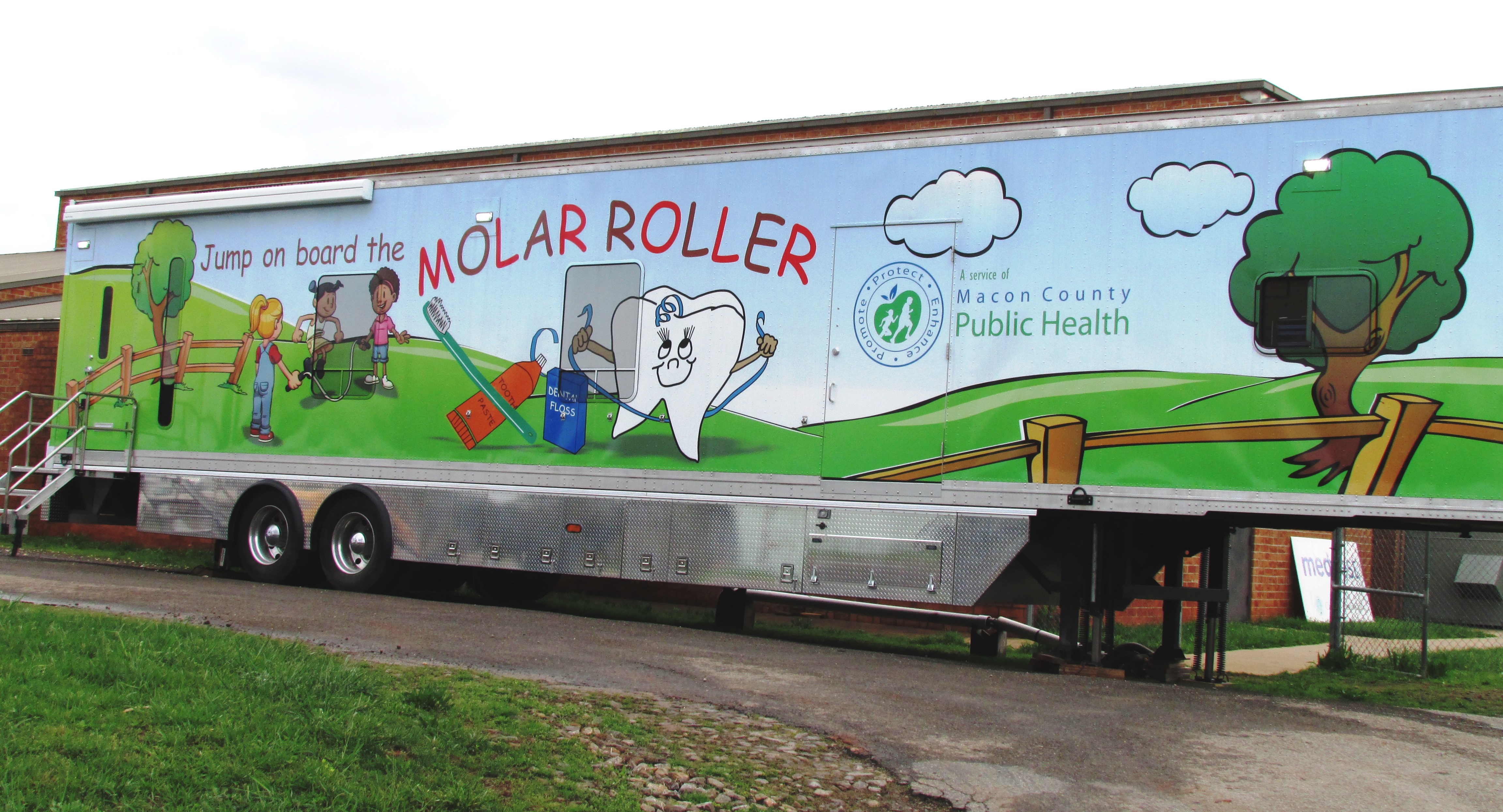 MACON COUNTY CHILDRENS DENTAL SERVICES • THE MOLAR ROLLER

Click for Molar Roller Schedule
The Molar Roller is a mobile dental clinic which travels around Macon County providing routine dental services for children. To receive services at the clinic you must be under age 18. We are currently accepting new patients with North Carolina Medicaid or Health Choice or who qualify as self-pay. Fees for self-pay patients are based on family size and income.
If you would like to make an appointment or have any further questions, please call us at: (828) 349-2513.
Molar Roller Forms and Consents
Download and print the appropriate form(s)then bring them to the Mobile Dental Unit.
---
SERVICIOS DENTAL PARA NIÑOS EN EL CONDADO DE MACON • EL MOLAR ROLLER

El Molar Roller es una unidad móvil que viaja dentro del condado proporcionando servicios dental rutinarios para niños. Para recibir servios en la clínica debe de tener menos de 18 años. Actualmente estamos aceptando pacientes nuevos con Medicaid o Health Choice de Carolina del Norte o que califiquen para pagar por si mismo. Los cobros para los pacientes que pagan por su cuenta son basados en el tamaño de la familia e ingreso.
Si desea programar una cita o tiene más preguntas, por favor llame al: (828) 349-2513.
El Molar Roller Hoja de Datos Personales
Baje Ud. el documento apropiado; llénelo y llévelo al Centro Móbil Dental - Gracias.