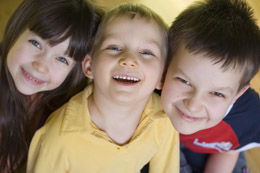 CONTACT:
Macon County Public Health Center
1830 Lakeside Drive
Franklin, NC 28734
Phone: (828) 349-2465
Franklin or Highlands
Phone: (828) 321-5961
Nantahala
Fax: (828) 524-6154
Kathy Mcgaha, MSHS, Director

Macon County Public Health
Children's Services
Care Coordination for Children (CC4C)
This program provides families with children ages 5 and under with services and resources to meet the family's needs through home visits, doctor visits, telephone calls, and personal contacts. Participants must qualify with a care manager before receiving services.
Coordinacion de Cuidado para Ninos (CC4C)
Ests programa le proporciona a las famailas con ninos de 5 anos y menores servicios y recursos para satisfacer las necesidades de la famila por medio de vistas al hogar, citas al doctor, llamadas telefonicas, y contactos en persona.