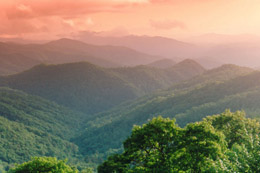 CONTACT:

Department of Planning, Permitting
& Development
Human Services Building
1834 Lakeside Dr.
Franklin, NC 28734
(828) 349-2073
Office Hours: 8:00am - 4:30pm
Phone Answered - 8:00am - 5:00pm
---
Monthly Meetings

The Macon County Planning Board holds their regularly scheduled monthly meetings on the third Thursday of each month.

All meetings are held in Meeting Room(s) A & B of the Macon County Human Services building, located at 1830 Lakeside Drive.

Meetings begin at 5:00 pm. All members of the public are invited to attend.
---
Planning Board Meeting Minutes:
Click on the above titles for minutes
in Adobe PDF format.
Macon County • Department of Planning, Permitting & Development

Planning Section
Planning Board
Planning Board Mission Statement

To develop and advocate public policy and procedure to preserve the integrity of our mountain heritage, the beauty and tranquility of our communities, as well as our natural environment for the benefit of current populations as well as future generations while sustaining economic vitality and the social welfare of our citizens.

The Macon County Planning Board shall be governed by the North Carolina General Statutes having been established under Chapter 153A, Section 321 of said statues, and other general and specific state laws relating to planning in Macon County, as well by the Macon County Ordinance through which this Board was created, signed by the Macon County Board of Commissioners on March 27, 1972 and amended on January 5, 2004.
Monthly Meetings:
The Macon County Planning Board meets the 3rd Thursday of each month at the Environmental Resources Building. Meetings commence at 5:00 p.m. ** Meeting place is subject to change.
General Powers and Duties:

Make studies of the County and surrounding areas.
Determine objectives to be sought in the development of the study area.
Prepare and adopt plans for achieving these objectives.
Develop and recommend policies, ordinances, administrative procedures, and other means for carrying out plans in a coordinated and efficient manner.
Advise the Board of Commissioners concerning the use and amendment of means for carrying out plans.
Exercise any functions in the administration and enforcement of various means for carrying out plans that the Board of Commissioners may direct.
Perform any other related duties that the Board of Commissioners may direct.
---
Macon County Planning Board Members

Karl E. Gillespie - Chairman
860 Corbin Rd., Franklin, NC 28734
H/O: (828) 524 - 4624
Cell:(828) 371-2220
karl@nci-nc.com
Term Expires: 4/23/2013
Derek Roland - Vice Chairman
Town of Franklin
P.O. Box 1457, Franklin NC 28744
O: (828) 524 - 2516
droland@franklinnc.com

Jim Tate - Commission Liaison
3763 Dillard Rd Highlands, NC 28741
Cell: (828) 371 - 0773
O: (828) 526 - 8953
jamesptate@aol.com

Chris D. Hanners
PO Box 371, Franklin, NC 28734
Cell:(828) 371 - 0793
Chris.hanners.pe@gmail.com
Term Expires: 2/28/2015
Lewis Penland, Jr.
2243 Allison Watts Rd.,Franklin, NC 28734
H/O: (828) 524 - 6458
Cell:(828) 421 - 1753
penlandgolf@earthlink.net
Term Expires: 2/28/2015
Mark West
1331 Riverview St., Franklin, NC 28734
H/O: (828) 524 - 8735
Cell:(828) 421 - 2168
mbwest001@yahoo.com
Term Expires: 11/20/2015
John Underwood
Town of Highlands
PO Box 875, Highlands NC 28741
H/O: (828) 526 - 5462
underwoodconst@gmail.com
Term Expires: 5/15/2015
Susan Ervin
1120 Meadows Road, Franklin, NC 28734
H/O: (828) 524 - 8369
susan_e_ervin@yahoo.com
Term Expires: 5/15/2015
Jimmy Goodman
986 Wilds Cove Road, Franklin, NC 28734
H/O: (828) 369 - 4546
Cell:(828) 421 - 3487
Cabinetman@hughes.net
Terms Expires: 11/01/2013

Peggy Patterson
134 Creek Rd. · Franklin · NC 28734
H/O: 828·524·8555
Cell: 828·421.1234
peggy@prirealty.com
Terms Expires: 5/15/2015

G.L. (Lamar) Sprinkle
464 West Palmer St., Franklin, NC 28734
H/O: (828) 524 - 5867
Cell:(828) 421 - 9858
george.sprinkle@frontier.com
lamar@sprinklesurveying.com
Term Expires: 4/26/2014
Bill Futral
P.O. Box 205, Scaly Mtn. NC 28775
Mobile: 828.634.1010
bill@futral.net

Matt Mason - County Planner
1834 Lakeside Dr.· Franklin· NC 28734
O: (828) 349 - 2571
Cell:(828) 371 - 2531
mmason@maconnc.org