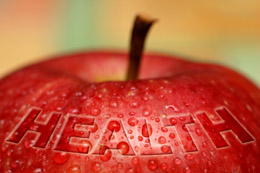 CONTACT:
Macon County Public Health Center
1830 Lakeside Drive
Franklin, NC 28734
Phone: (828) 349-2081
Franklin or Highlands
Phone: (828) 321-5961
Nantahala
Fax: (828) 524-6154
Jim Bruckner, MSHS, Director


Macon County Public Health
Health Education, Nutrition & Wellness
Educational materials such as pamphlets, books, and videos are available at no charge. Health Educators and other staff provide counseling for individual clients and programs for schools, community groups, and businesses on the topics listed below. Fees vary depending on the services provided.
Cancer
Environmental Health
Dental Health
CPR and First Aid
Injury Prevention
Tobacco Cessation
Food Sanitation
Diabetes

Cardiovascular Disease
Communicable Diseases
Exercise and Fitness
HIV, AIDS, and STDs
Diet and Nutrition
Public Health Services
Women's Health
Healthy Heart Screening program
Healthy Heart is a health screening program designed to identify individuals at risk for cardiovascular disease. Ideal candidates for the program are young to middle age adults, especially those who haven't had their cholesterol checked in over one year. The program is not designed to serve individuals who already know their cholesterol level or are under a physician's care for a cardiovascular condition. Suggested screening sites include work sites, schools, churches, and community clubs. Download more information on Heart Health.
LIFE Worksite Wellness Program
The Macon County Public Health Center offers the LIFE Worksite Wellness program for local businesses with over 50 employees. A variety of screenings, classes, and programs are available. Pricing varies with the plan selected. Download more information on Life Program.
"Kids' Corner" by The American Dental Association
Here you'll find games, information sheets, and answers to many questions you might have about your oral health. More information on American Dental Association for Kids.
HealthFinder Kids
Fun, informational website with safety tips and over 80 online games! Developed by the U.S. Department of Health and Human Services. More information on HealthFinder Kids.
Diabetes Self-Management Classes
Have you been diagnosed with Type 2 Diabetes? Do you want to learn more about living with diabetes? If so, we invite you to join our Diabetes Self-Management Education Program. The program is for adults diagnosed with Type 2 Diabetes, their family members, or friends. It includes individual meetings and classes with a Registered Dietician. Topics covered include healthy eating, being active, checking blood sugar, taking medication, problem solving, healthy coping, and reducing risk for complications. For more information, call (828) 349-2081 and ask for the Registered Dietitian.
Diabetes Self Managment Program and Referral