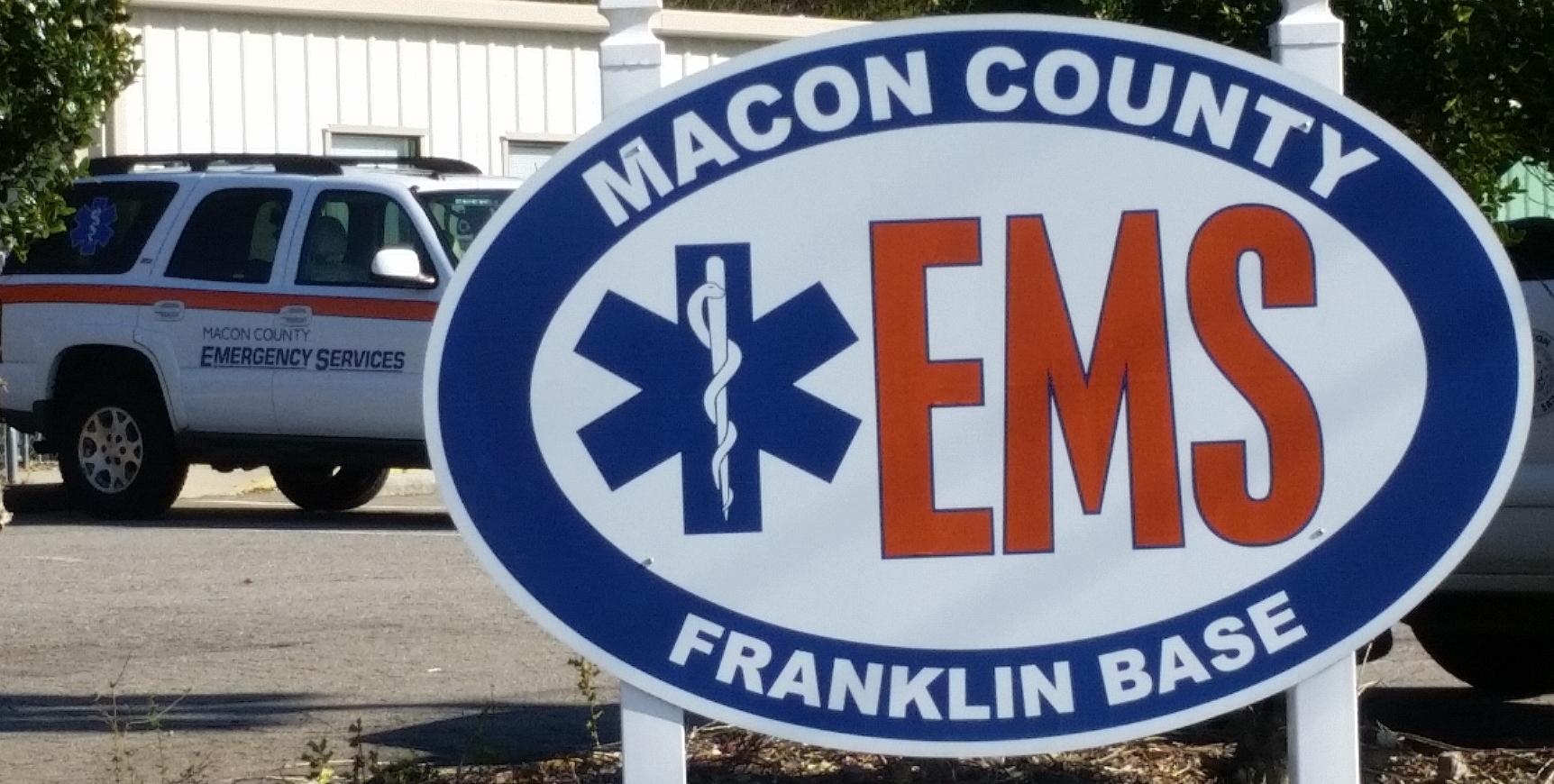 CONTACT:
Todd Doster, EMS Coordinator
Macon County Emergency Services Office (828) 349-2548
---
Scanner: 155.3250 Mhz
For emergencies: Dial 9-1-1
---
Macon County Emergency Services
125 Hyatt Road
Franklin, NC 28734



Macon County Public Safety • Emergency Medical Services

Macon County Emergency Medical Services or EMS proudly protects 30-60,000 people living in an area of 517 square miles. We operate out of 3 stations (Franklin, Highlands, Nantahala) that protect a primarily commercial area.

Our department is a public department whose members are on a paid status. We are a paramedic level service providing both ALS (Advanced Life Support) and convalescent service to the citizens and visitors of Macon County, NC.
Macon County EMS operates a county-wide ALS ambulance service at the NC EMT-Paramedic level. We currently have 38 full-time employees and 21 part-time employees working out of three ambulance bases: One in Franklin, one in Highlands, and one in the Nantahala Community.
We provide emergency and convalescent transports both in and out-of-county within restricted distances. Macon County EMS responded to 6087 calls in the year 2014 - a 7.5% increase from 2013.


Community Care Paramedic (CCP) Program