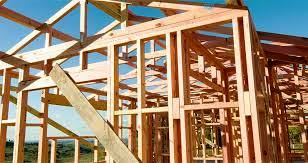 CONTACT:
Macon County Housing Department
1419 Old Murphy Road
Franklin, NC 28734
Phone: 828-369-2605
FAX: 828-369-2705
---
John L Fay - Director
828-369-2605
Email : Jfay@maconnc.org


---
Bobbi Hasson - Administrative Assistant
828-369-2605
Email : Bhasson@maconnc.org


---

Beau Bishop - Housing
& Weatherization Coordinator
828-369-2605
Email : Beaubishop@maconnc.org


---

Field Staff
Sandy Swafford - Crew Leader
Steven Labounty - Crew Member


---
Appointments Preferred
Call 828 369-2605 to Schedule an Appointment


7:30am to 2pm, Monday - Friday
Closed Saturdays & Sundays




Macon County Housing Department
The Housing Department is located at 1419 Old Murphy Road, Franklin, NC 28734. Normal office hours for accepting applications for assistance are 7:30am to 2:00 pm Monday through Friday. Making an appointment to apply will insure that staff will be available for application assistance.
Department Mission Statement:
To search for and apply for all programs that provide the most home repair and modification assistance available for assistance to households of low and moderate income, elderly, disabled and other eligible household classifications that programs may designate.

CURRENT PROGRAMS

Weatherization Assistance Program
Weatherization Assistance Program Mission Statement:
To reduce household energy costs through the application of energy efficient measures in a safe and effective process allowing for low and moderate income, elderly and disabled person households to become more self-sufficient.

Urgent Repair Program (URP)
Urgent Repair Program Mission Statement:
To provide repairs to the homes of eligible homeowners to alleviate home conditions that are immediately life threatening or if left untreated would cause the displacement of the homeowner.

Essential Single Family Rehabilitation Loan Program (ESFRLP)
ESFRLP Program Mission Statement:
To provide no interest, forgiven loans to eligible homeowners for repairs and modifications extending the useful life of their homes.

Duke Energy Carolinas Weatherization Program
The goal of the program is to provide comprehensive weatherization/efficiency measures to the greatest number of customers in the Duke Energy Carolinas (DEC) service territory. Funds will be distributed to participating Service Providers involved in assisting income-qualified customers with energy efficiency.

Informational Links